Substance Abuse Treatment Process
When attending a Zinnia Health facility for substance abuse help these are the treatment steps most will follow to help in their recovery:
At Zinnia Health, we pride ourselves on taking a client-first approach to treatment. There is no "one-size-fits-all" solution for addressing substance abuse, and each patient's unique needs must be considered. Our staff of compassionate and experienced professionals is dedicated to providing individualized care that considers the whole person.
Find the location that works for you.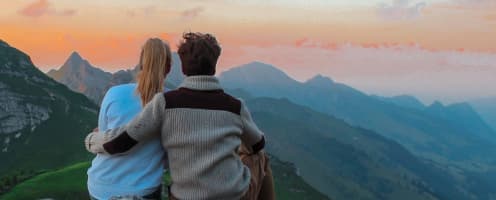 Ready to get help?
(855) 430-9439
Why call us?
VIEW OUR TREATMENT CENTERS
Starting From the Ground Up
A common issue we see with our patients fighting substance abuse is the presence of one or more underlying conditions. Depression, anxiety, and trauma are just a few examples. Often these conditions have gone untreated for years and have led to the development of harmful coping mechanisms, such as drug abuse. Our team is equipped to help patients overcome their addiction and focus on mental health and wellness.
Our Treatment Programs
At Zinnia Health, we focus on three core pillars of care: detoxification, rehabilitation, and aftercare. We also ensure that support is provided for loved ones seeking intervention assistance and admissions support. Contact our team of healthcare professionals today to see which services may be a fit for you so we can get you or your loved ones on a treatment plan built for success.
Admissions
The first step in the process is to reach out to our admissions department. One of our knowledgeable representatives will help you understand the process and what to expect. We know this can be difficult for you and your family, and we want to make it as easy as possible. The admissions process takes place in three primary steps.
Step 1: The Initial Call
During the initial call, one of our experienced staff members will gladly answer all questions you may have about the facility or the treatment options. They will also provide a general overview of the admissions process and what to expect. On this call, our team member will guide you through a list of intake questions to better understand your current position and your alcohol or drug use habits to place you in the right program.
Step 2: Payment and Insurance
The second step upon arrival is to complete the necessary paperwork and arrange any required payments. At Zinnia Health, we believe that drug addiction treatment should be accessible to everyone, which is why we accept various insurance plans. We also offer flexible financing options for those who are self-paying. Our team of professionals will work hand in hand with you to ensure that all your needs are taken care of.
Step 3: Arriving at the Treatment Provider
While the initial phone call helped us get to know your situation and status in your addiction recovery journey, there are often some additional questions and information we will need to discuss upon arrival. After we have gathered all the necessary information, you will be given a tour of our facility and introduced to your primary care team. This team will work with you throughout your stay to ensure you are comfortable and progress in treatment.
Detox
Detox is one of the most important and often most difficult steps in overcoming addiction. At Zinnia Health, we offer various detox services designed to help you through this crucial time. We understand that everyone's needs are different, so our team will work with you to create a personalized detox plan. Cravings and withdrawal symptoms are expected, so handling these symptoms in a professional setting is always advised.
The Detox Process
During the detox process, we focus on teaching the body how to function without dependency on alcohol or other substances. Detox can take a tremendous toll on one's physical and mental health, so depending on the degree of substance abuse, seeking professional help under medical supervision is highly advised.
Drug Detox Length
Medical detox for drug abuse typically ranges from 10–14 days. However, each individual's experience is unique. Some may experience withdrawal symptoms for a shorter period, while others may require a longer detoxification process. The detoxification process may take longer when dealing with more potent drugs, such as opioids.
Alcohol Detox Length
When dealing with alcohol abuse, the detox ranges from 5–7 days. Symptoms of alcohol withdrawal can be severe and even life-threatening if not handled under proper medical supervision.
Are Drugs Used in the Detox Process?
Depending on the severity of abuse and the substances being detoxed, medications may be used to help manage withdrawal symptoms. These medications are always closely monitored and tapered off as soon as possible so that the individual can begin to experience true sobriety.
Some medications include methadone, buprenorphine, and naltrexone.
Rehab
Rehab is the next step in overcoming alcohol addiction and is designed to help you develop the tools and skills needed to maintain sobriety. We offer various substance abuse treatments at Zinnia Health to meet your unique needs. We understand that everyone's journey is different, so our team of professionals will work with you to create a personalized treatment plan.
Inpatient Treatment
One of the main benefits of inpatient treatment is that you will be removed from the temptations and triggers in your everyday life. This allows you to focus on your recovery without distractions. Inpatient treatment typically lasts 30–60 days. However, each individual's experience is unique.
Outpatient Treatment
Outpatient treatment is designed for those who have completed an inpatient treatment program and are ready to transition into everyday life. Outpatient treatment typically consists of individual and group therapy sessions. During outpatient treatment, you will have the opportunity to work with your therapist to develop a relapse prevention plan. Alcoholics Anonymous and Narcotics Anonymous meetings are also often part of outpatient treatment.
What to Expect During Rehab
During rehabilitation, you can expect to participate in a variety of individual therapy and group therapy sessions. These sessions will help you identify the underlying causes of your addiction and develop the skills needed to maintain sobriety. You will also have the opportunity to participate in recreational activities and experiential therapies.
Group Therapy
The power of support groups cannot be understated. At Zinnia Health, we offer various group therapy options to help you heal. Hearing the journey of people who have gone through substance abuse programs and faced similar challenges can help provide hope and courage. Family therapy is also a rehabilitation strategy that has proven successful for many patients.
Experiential Therapy
Experiential therapy is a type of therapy that uses experiential methods to help with the healing process. This therapy often includes yoga, art, and equine-assisted psychotherapy. These activities help promote self-awareness and healing in a fun and drug-free way.
Behavioral Therapy
Behavioral therapy is a type of therapy designed to help you change the way you think and behave. This therapy often focuses on helping you develop healthy coping mechanisms to deal with triggers and stressors. Common behavioral therapy types include cognitive behavioral therapy and dialectical behavior therapy.
Recovery
Recovery from addiction and substance use disorder is a lifelong journey, and there will be ups and downs. The most important thing is never to give up, which is precisely what Zinnia Health will help you with. There are multiple levels to the recovery process, so no matter your situation, there will always be support when you need it most. From daily reminders to follow-ups, our team will be there to help you every step of the way.
Early Intervention
The first level of recovery is early intervention, and this level is designed for those who are just beginning to realize they may have a problem with drugs or alcohol. During this stage, you will learn about the disease of addiction and begin to develop a solid foundation for your recovery.
Outpatient Services
If a person needs to continue living their day-to-day life but also needs help to overcome their addiction, then outpatient services are the best option. Outpatient services allow people to get the help they need while still working, caring for their families, and participating in other activities outside of treatment.
Intensive Outpatient/Partial Hospitalization Services
There are intensive outpatient and partial hospitalization programs for people who need more help than what outpatient services can offer. These programs provide a higher level of care than outpatient programs but don't require people to stay overnight at the treatment facility. This level ensures the patient has health professionals nearby while still being able to live their life and work on their recovery.
Residential/Inpatient Services
Residential treatment and inpatient services are the second highest level of care. Inpatient services typically occur in a treatment facility that has around-the-clock supervision. This level of care is designed for people who need more structure and support than what outpatient or intensive outpatient programs can offer.
Medically Managed Intensive Inpatient Services
For severe addiction treatments, there are medically managed intensive inpatient services. This level of care is the highest level and is designed for people who need 24-hour medical care and supervision. During this level, patients live at the treatment facility and participate in various therapies and activities to help them overcome their addiction.
Intervention
An intervention can be one of the most challenging acts a loved one can engage in, but it can also be one of the most rewarding. An intervention is a conversation designed to help a person see the harmful effects of substance use on their life. This conversation is usually made with the help of a professional who can help guide the conversation and provide resources for treatment.
Who Is Responsible for an Intervention?
There is no one correct answer to this question. The most important thing is that the intervention is done in the best interests of the person struggling with addiction. Sometimes, it may be appropriate for a family member or friend to lead the intervention, but other times it may be best to hire a professional.
How to Plan an Intervention
If you think it is time to plan an intervention, then Zinnia Health is here to support you through this challenging conversation. Planning an intervention can be difficult, but our team of experts can provide you with the resources you need to deliver an effective intervention.
What to Avoid at an Intervention
When planning an intervention, some things should be avoided.
Ultimatums: One of the most important things to avoid is ultimatums. An ultimatum is a demand made with the threat of consequences if it is not met. For example, "If you don't go to treatment, you will lose your job." Ultimatums often backfire and can make the person struggling with addiction feel more resistant to treatment.
Blaming or shaming: Another essential thing to avoid is blaming or shaming the person struggling with addiction. Addiction is a disease, and no one is responsible for it except for the person suffering from it. Blaming or shaming will only make the person feel worse about themselves and may make them less likely to seek treatment.
Holding an intervention when someone is intoxicated: Intoxication comes with a loss of inhibitions and can make people say or do things they normally wouldn't. This could make the person defensive and less likely to listen to what is being said. Waiting until the person is sober before holding an intervention is essential.
Get Started With Zinnia Health Today
The first step on the path to recovery is acknowledging that help is needed and then reaching out for support to people who will truly support you on this journey. If you or someone you love is struggling with addiction, then Zinnia Health can help. We offer various services that can meet the needs of any individual. Contact us today to learn more about our services and how we can help you heal your body and mind.