What Are the Substance Abuse Levels of Care?
Zinnia Health can provide a variety of levels of care for substance abuse including:
Substance abuse treatment has no magic, one-size-fits-all plan. Just as every individual with a substance use disorder is unique, so must be their type of treatment.
For this reason, different levels have been established to help standardize care. This system helps providers meet the needs of patients and avoid disrupting their continuum of care as they move through the different phases of their rehab. 
From outpatient services that teach vital skills and provide support to intensive inpatient recovery programs, the ASAM (American Society of Addiction Medicine) Levels of Care provide a seamless, streamlined guide and diagnostic criteria for treatment.
The Levels of Care are an essential tool, allowing an experienced and committed team of health professionals to adjust the level and intensity of care as needed to ensure the best outcome possible.
Get on the road to recovery to recovery from your substance use problem today. Call Zinnia Health at (855) 430-9439.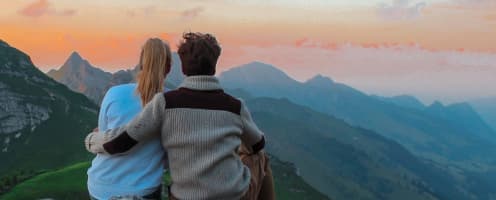 Ready to get help?
(855) 430-9439
Why call us?
VIEW OUR TREATMENT CENTERS
What Is the Function of ASAM?
The American Society of Addiction Medicine was established in 1954 for physicians dedicated to providing cutting-edge addiction treatment.
Although drug abuse has been an issue in the United States since the late 1800s, it wasn't until this era that drug use problems were finally recognized as an area of medicine in great need of study and treatment.
In addition to offering a focused resource for addiction treatment providers, ASAM also emphasizes improving the accessibility of quality addiction treatment to patients with substance use disorders. 
How Common Is Substance Abuse in the United States?
The US has one of the highest substance abuse rates in the world. The availability of a wide variety of both legal and illegal drugs and substances has greatly contributed to the problem.
Some of the most commonly used substances include alcohol, opiates, methamphetamines, heroin, cocaine, marijuana, and ecstasy/molly. 
According to a report released by the CDC (Centers for Disease Control), in 2021, more than 100,000 people in the United States died from drug overdoses. 
How Many Levels of Care Are Available for Substance Use Disorder?
There are five primary levels of care for those undergoing substance abuse treatment. Some of these have sub-levels, depending on the issues a patient may be experiencing and the type of care they may require.
Each of these various levels has been established by ASAM. A set of criteria has also been written to help clinicians give consistent care throughout treatment.
These criteria determine at what level and intensity a patient should be started and when they are ready to move to the next level.
The treatment received across these five levels is known as "the continuum of care" and ensures the proper treatment level is used as the patient progresses. Each level works independently but cohesively with the next, allowing an individual to receive consistent care.
Dependent on the severity of a substance use disorder, the overall duration, whether or not polysubstance use is present, etc., the level of care may start at any of the five levels. Below, the criteria for each of the five levels are outlined. 
Level 0.5: Early Intervention Services
Early intervention services have been proven to help prevent serious addiction in the future. Level 0.5 provides a unique preventive opportunity for adolescents or adults at high risk of developing a substance use disorder. Typically, these individuals don't display the common signs that would indicate a need for more intensive treatment. 
Individuals predisposed to substance abuse are assessed, and a treatment plan is developed that hones in on their particular risk factors. Much of this treatment includes education surrounding the negative effects substance abuse can have on one's life and those around them. It also helps at-risk individuals to identify situations that trigger substance use and learn alternate coping skills. 
An advantage to this type of intervention is the ability of trained staff to carefully observe and identify any issues that may indicate a need for a higher level of care. 
Do you or someone you know need help overcoming drug abuse or substance use? Zinnia Health can help. Give us a call today to learn more about our comprehensive treatment options at (855) 430-9439.
Level 1: Outpatient Services Treatment 
Outpatient services are useful for those with moderate substance abuse issues. It's also an ideal option for individuals that can't or won't enter a more intensive recovery program. Outpatient treatment services provide consistent treatment while allowing patients to maintain their normal lifestyle routines.
Regular meetings provide the clinical support needed but don't interfere with commitments such as work, family life, or other responsibilities a patient may have. They are most effective for those with a strong support system outside of treatment, such as family or good friends who encourage sobriety. 
The outpatient route is also often used as the next step for individuals that have just left a more rigorous phase of treatment and need to continue developing their recovery skills. This ongoing contact and continued therapy are vital for a successful outcome.
Some outpatient treatment programs encourage family therapy to help a patient's loved ones establish healthy boundaries and learn to provide the types of support needed for that individual to continue to remain sober. 
Depending on the severity of the patient's addiction, the frequency and duration of meetings can vary. The care received by someone undergoing outpatient services should include monitoring, counseling, and follow-up services. 
Level 2: Intensive Outpatient Treatment and/or Partial Hospitalization 
This second ASAM level of care provides more support than Level 1, in that services of Intensive Outpatient/Partial Hospitalization services cover areas such as medication management, psychiatric care, round-the-clock crisis intervention, and auxiliary services, such as child care when undergoing treatment. In addition, many programs will offer access to vocational training to help those looking for a fresh start. 
Intensive Outpatient Care 
An intensive outpatient program provides more in-depth care than a standard outpatient program. Sessions are often longer than those in standard outpatient programs. They touch on more education surrounding addiction and prevention, with the added benefit of referrals to outside addiction specialists such as physicians and psychiatrists.
This level of treatment is ideal for those who need a little extra support than what is provided by standard outpatient care, but are not medically or psychologically unstable. 
Partial Hospitalization Services
In some instances, individuals undergoing substance abuse treatment may not need 24-hour care but still require easy access to addiction specialists and clinical services.
Partial hospitalization services fill this gap between intensive outpatient treatment and inpatient treatment by providing in-house access to medical care and psychiatric services.
A partial hospitalization services program usually requires the patient to spend at least 20 hours per week onsite. The continuity in care and care providers in partial hospitalization programs is particularly helpful for those transitioning out of a higher level of care, such as residential treatment. 
Level 3: Residential/Inpatient Care
Once an individual has reached the end of detox, they will often transition to an inpatient program. Inpatient care requires that the individual live onsite.
Residential programs are especially helpful for those recovering from severe addictions and who need stability to focus solely on recovery. 24-hour supervision and care ensure that support is always available through this vulnerable period in a person's recovery. 
Level 3.1 Clinically-Managed Low-Intensity Residential Care
Level 3.1 care is used to help patients who have not experienced cognitive damage from their substance abuse learn and apply coping, recovery, and life skills while in a safe, supportive environment.
Typically, this type of program is conducted in a group home setting that builds a community of individuals experiencing the same challenges. Vocational training, support, and life skills help patients move back into society with fewer setbacks. 
A level 3.1 treatment program is fully staffed 24 hours a day with addiction specialists and medical personnel who can provide care as needed. 
Level 3.3 Clinically Managed Medium Intensity Residential Care
Level 3.3 care is designed to provide a structured environment for those requiring long-term care. The majority of individuals in extended care experience more severe effects from substance abuse that affect them on a cognitive level.
Traumatic brain injuries (TBIs), intellectual disabilities, nervous system damage, Wernicke-Korsakoff Syndrome, and speech difficulties are just some of the hurdles these individuals face. 
A slower, more repetitive and methodical approach is used in the treatment of these patients. This accommodates the cognitive difficulties they may be experiencing and allows them time to absorb each treatment concept. 
The treatment approach for these individuals is long-term. In addition to helping them overcome their cognitive impairments, Level 3.3 treatment provides a suite of services, including assistance with basic needs such as transportation, housing, ongoing group therapy, mental health support, and vocational training and support.
As with Level 3.1 programs, 24-hour care is available for any issues that may occur. 
Level 3.5 Clinically Managed High-Intensity Residential Care
Level 3.5 is recommended for an individual who has experienced relapses or unsuccessful treatment of substance use disorders.
These patients tend to be in situations where they don't have any support systems or are in relationships that are abusive or non-supportive. Often they are encouraged by those closest to them to continue their harmful behaviors, making relapse almost inevitable.
Substance use disorders are the most common problem these individuals face. They may also experience mental disorders, partake in criminal activity or exhibit anti-social behaviors that make it difficult for them to function within society. 
Treatment focuses on helping prevent relapse, developing healthy relationships, and developing life and vocational skills during the recovery process. There is also a strong focus on adapting to and learning social skills to make re-entering society easier. 
24-hour care is onsite at these treatment facilities, including nurses and addiction specialists.
Level 3.7 Medically Monitored Intensive Inpatient Services 
Patients that require a higher level of physical and mental care are usually placed into Level 3.7, also known as Medically Monitored Intensive Inpatient Services care to ensure they're receiving the medical, behavioral health, and psychiatric care they need.
These individuals may be at a significantly higher risk of complications from withdrawal, such as developing DTs (delirium tremens) or having underlying medical or psychiatric issues that can impede treatment. Withdrawal management is an important aspect of level 3.7 treatment.
A highly structured program with near-constant interaction is used for these individuals. Onsite physicians and addiction counselors are available 24 hours per day to monitor and treat patients as needed. 
Level 4: Medically Managed Intensive Inpatient Care
Some individuals have such severe substance use disorders or co-occurring disorders that they require special care when starting their treatment journey. Most of these patients will initially require a high level of care and start at level 4.
When looking at the different levels of care available, it quickly becomes apparent that level 4 treatment is the most intensive.
Intended for those experiencing withdrawal and detoxification, it requires a comprehensive array of services, including medical and psychological evaluations, medication-assisted treatment (if needed), and regular medical monitoring and treatment. 
Individuals are at the highest risk of physical complications during this period in their treatment process, making it essential that they are closely monitored. 
Often, medications that may be needed short or long-term are prescribed and administered. During this level of treatment, highly structured routines are established to help create a sense of stability and dependability to support patients through this otherwise chaotic and frightening phase of their recovery. 
The primary goal of level 4 treatment is to physically and mentally stabilize patients so they can enter the next level of their care. 
Aftercare Services
An essential part of successful substance use disorder treatment is the follow-up care that a patient receives. Although rehab may be completed, support is still needed to help newly-recovered individuals re-enter everyday life.
Substance abuse is a chronic disease that requires vigilance to maintain sobriety.
Before finishing treatment, an aftercare plan should be made to provide guidance for the next steps in a patient's recovery journey.
Some of the aftercare services that may be offered include:
Sober Living Arrangements
Many treatment facilities offer sober living arrangements for patients who have successfully completed treatment. This community-style living provides a safe and substance-free place for patients to readjust to daily life while being responsible for maintaining their own sobriety.
Individuals are expected to contribute to the upkeep of the house and pay to help cover costs of rent, food, etc. 
While house rules are established to provide structure and maintain safety, residents are allowed to come and go for work, social events, shopping, and normal daily activities. 
If a treatment facility doesn't run its own sober living site, it can refer patients to recommended homes in the area. 
Individual and Group Counseling
A vital part of continued recovery is the ability to address any issues that may arise before they become problematic. Individual and group counseling can help by providing support for sobriety and the problems and triggers that may lead to relapse.
Many individuals who have experienced a substance use disorder had significant stressors in their lives that led them to use in the first place. These might include childhood abuse and neglect, social difficulties, unhealthy relationships, and unmanaged mental health conditions. 
12-Step and Other Recovery-Focused Meetings
The camaraderie found with others going through recovery can be an invaluable tool in helping an individual remain sober. Alcoholics Anonymous (AA) and Narcotics Anonymous (NA) are two of the most well-known support groups in the US.
These and other recovery meetings match individuals with sponsors and create accountability. They also help individuals stay focused on their continued healing in a structured manner. 
Alumni Programs
Once an individual has completed their treatment, they may be able to get involved in the facility's alumni program. These programs host social gatherings and group meetings in a safe, substance-free setting.
Attendees can connect with others who understand the struggles of remaining sober and provide one another with support and encouragement.
Online Resources 
The COVID-19 pandemic made in-person meetings difficult for individuals that had recently completed treatment. Luckily, technology such as Zoom has made it possible to have face-to-face conversations over digital means.
This trend has continued, allowing patients to interface with others even when in-person meetings are not possible. 
Most treatment facilities will have a list of these resources available; SAMHSA can also help connect individuals with groups or counselors that offer online services.
If you or someone you know is struggling with a substance abuse problem, we can help. Our experienced and compassionate staff is available to help you on your road to recovery. Call Zinnia Health at (855) 430-9439 today.