Paying for care shouldn't be an issue.
We accept most insurance providers.
Zinnia Health is in-network with many leading insurance companies.
Select your insurance provider to check your coverage & verify your insurance.
Healing our heroes for good.
Veteran-focused groups tailored to gender-specific struggles for men help you recover.
We break through to the core issues that got you here.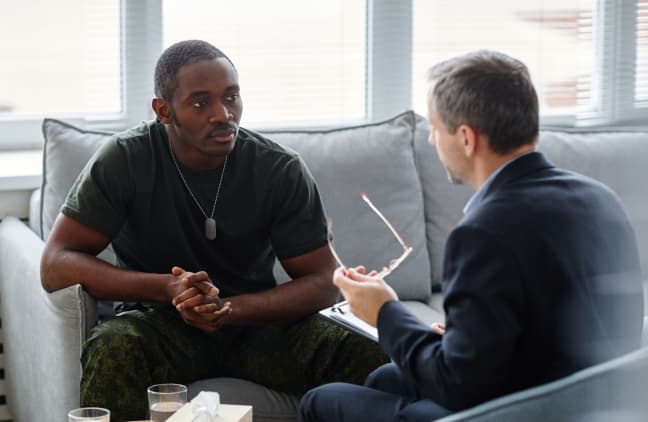 Prioritizing your mental health.
Eye movement and desensitization and reprocessing (EMDR) is utilized for the treatment of PTSD.
As part of your treatment, you'll go through extensive therapy to uncover any underlying concerns.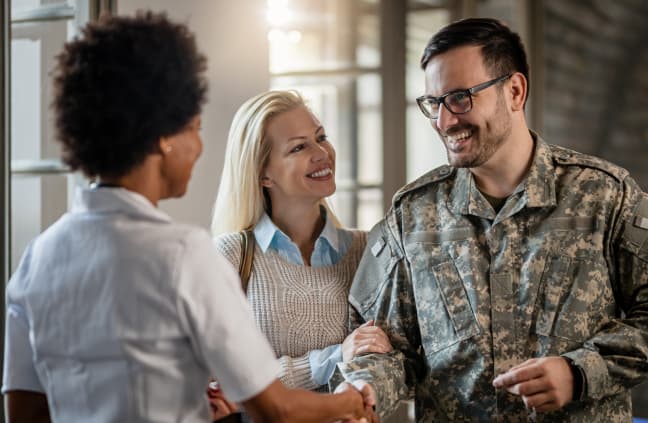 Leading Clinical Outcomes
On average, clients who complete inpatient
care with Zinnia experience:
63% decrease in depression
moving into the minimal range
58% decrease in anxiety
moving into the minimal range
58% decrease in trauma/PTSD
moving out of the clinical range
Clinical Outcomes
Average Inception to Date Scores
Admission
Moderate
Moderate
Above Clinical Threshold
Transfer
Mild
Mild
Below Clinical Threshold
Discharge
Minimal
Minimal
Below Clinical Threshold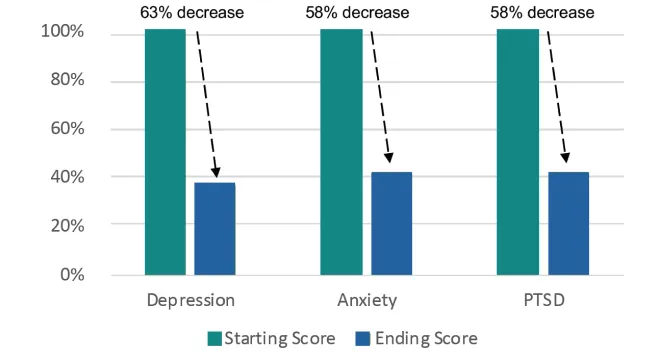 Treatment options
that work for you.
Depending on which of our facilities you choose, we offer a variety of ways to help you tackle addiction and maintain a healthier lifestyle.
Detox
Our drug and alcohol detox centers have medical professionals, as well as 24-hour nursing staff, to help patients manage symptoms as comfortably as possible.
Inpatient Treatment
Some patients need a safe, supportive, and nurturing environment without any distractions to achieve success.
Partial Hospitalization Program (PHP)
This level of care offers a safe, structured outpatient environment to honestly confront your addiction and underlying issues.