Zinnia Health facilities around the country can provide a variety of therapies for substance abuse including:
Find the location that works for you.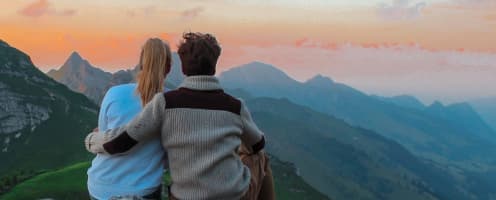 Ready to get help?
(855) 430-9439
Why call us?
VIEW OUR TREATMENT CENTERS
Why People Need Substance Use Disorder Therapies
According to the 2020 National Survey on Drug Use and Health, 40.3 million Americans ages 12 and older suffered from a substance use disorder (SUD) in 2020. That figure can be further broken down:
28.3 million people suffered from alcohol use disorder
18.4 million people suffered from a drug use disorder
6.5 million people suffered from both alcohol use disorder and a drug use disorder 
These statistics illustrate the pervasive grip addiction has on Americans. Thanks to treatment programs, such as those offered at Zinnia Health, recovery is possible, and a full life after addiction can be in your future.
Substance abuse is a disease that does not discriminate and impacts all corners of society. The good news is that treatment options are available that have been proven effective in helping people break free from the chains of addiction. 
Zinnia Health is here if you or a loved one is struggling with addiction. We offer a wide range of addiction treatment programs to help people from all walks of life get back on their feet. Contact us today or call (855) 430-9439.
Treatment Program Levels
Depending on how severe the addiction is, patients are directed to different types of treatment, such as:
Detoxification: Medically-managed detox programs help stabilize patients to overcome withdrawal symptoms without feeling the need to use to alleviate the side effects. Detox programs last anywhere from a few days to a few weeks. After the patient has been stabilized, they may be referred to inpatient or outpatient treatment to continue their recovery.
Inpatient Treatment: During inpatient treatment, patients live at a facility to receive around-the-clock care and monitoring. In many cases, when a patient completes their inpatient treatment, they'll continue by receiving outpatient treatment. 
Outpatient Treatment: These programs allow patients to attend therapy and treatment on a more flexible schedule, enabling them to keep their commitments to school, work, and family. This type of treatment can take place at a substance use treatment center, hospital, clinic, or another facility.
Sober Living: Sober living programs provide a controlled, drug and alcohol-free environment that's safe and productive. These gender-specific homes provide group therapy, peer accountability, regular drug testing, house meetings, and responsibilities that help patients remain sober and adapt to a healthier lifestyle. Sober living homes prepare people struggling with addiction to re-enter society as productive members.
Drug Addiction Treatment
According to the National Institute on Drug Abuse (NIDA), drug addiction is a chronic disease characterized by drug-seeking behavior and compulsive, uncontrollable use.
Drug addiction impacts both the user's brain and behavior. The NIDA includes alcohol addiction in the umbrella term "drug addiction."
Other drugs that lead to addiction include:
Symptoms of Substance Abuse Disorder
The most common symptoms of drug and alcohol addiction include:
Bloodshot eyes
Loss of interest in usual activities
Appetite changes
Changes in physical appearance and hygiene habits
Weight loss
Difficulty concentrating and completing tasks at work and/or school
Engaging in risky behaviors
Sudden issues with money
Substance Abuse Treatment Options
Examples of effective substance abuse treatment options include:
1. Behavioral Therapy
Cognitive Behavioral Therapy, or CBT, is commonly used in drug abuse treatment.
CBT is a form of psychotherapy intended to help patients change their thoughts and behaviors to manage stress and anxiety by replacing old patterns with new, positive routines and habits.
CBT can take place in a group with other patients or family members or one-on-one with a therapist. The sessions generally last between 45 and 90 minutes, and you'll be asked questions about your life and what led to your addiction. The therapist will help you identify your challenges, obstacles, and triggers while helping you learn healthy coping skills.
The most significant benefits of CBT include:
Engaging in the present and setting goals give patients something productive to focus on.
It helps patients develop strategies to deal with cravings, pressure to use, and other triggers and stressful situations that are bound to pop up when they leave treatment.
CBT can be done in a group or individual setting.
CBT helps patients work with their therapist to identify negative thinking patterns and replace them with healthy, productive practices.
The skills learned in CBT can be incorporated into everyday life.
2. Family Therapy
No patient can overcome addiction by themselves. Family members and other loved ones play key roles in a patient's substance use treatment and addiction recovery journey. Family therapy helps mend relationships that have been tarnished throughout the course of addiction, and it's a tool to rebuild trust.
The four main parts of family therapy are:
Family Engagement: Addiction is associated with a lot of shame, and the subject may be taboo in your family and uncomfortable to discuss. But family engagement is an integral part of a patient's recovery. A therapist will help loved ones understand they have not failed the patient, and it's not too late to get involved and help them recover. Patients will learn that their loved ones are there to help them, not to judge them.
Relational Reframing: Instead of focusing on the individual roots of addiction, family therapy emphasizes the importance of relationships during recovery. Family therapy works to break down blame to reframe and rebuild familial relationships.
Family Behavior Change: Communication gets interrupted during hard times such as addiction. Family therapy helps family members learn new, respectful, and encouraging ways to interact with one another.
Family Restructuring: Family restructuring shifts toxic, destructive family dynamics into ways of relating conducive to recovery.
The most significant benefits of family therapy include:
Loved ones can be involved and motivated throughout the recovery process.
Family members receive important educational information about addiction and recovery.
It helps the patient feel supported and loved — giving them a reason to recover.
Family therapy helps ease any residual feelings of anger, fear, stress, judgment, and blame.
It gives family members skills and strategies to cope with their loved one's addictive behaviors.
3. Holistic and Wellness-Focused Therapy
There are also alternative therapy options available to complement standard therapy programs. It's important to note that these holistic options are not adequate substitutes for substance use treatment programs, but they can be used alongside them to promote wellness and recovery. Some of these complementary therapies include:
Yoga Therapy: The best part about yoga is that there's a different yoga practice for everyone, whether you're looking for something high-intensity or something to help you release stress and anxiety. Some top benefits of yoga include stress reduction and feeling more self-aware and peaceful. Recovery can be just as mentally demanding as it is physically demanding, and yoga can help center you and take the recovery process in stride.
Meditation: Recovery can be stressful. Meditation can help relieve some of the stress, anxiety, and depression that are often part of detoxification and recovery. Meditation is also a lifelong coping skill that can be used to combat a wide range of stressors.
Exercise: Exercise is a proven stress-reliever and mood-booster. What's more, exercise can help shed the extra weight that recovery can sometimes bring.
Nature Therapy: Nature therapy helps people reconnect with their roots — literally. By reconnecting with the earth and environment, people feel connected to a much larger purpose, rather than feeling the isolation that addiction brings. Examples of nature therapy include nature meditation — a group therapy style of meditation done outdoors — animal-assisted therapy, gardening, and conservation.
Music Therapy: Music has the power to heal. Music therapy uses musical interventions to accomplish individualized goals within a therapeutic relationship. Instead of simply playing music, music therapists use all aspects of music, including:

Creating music
Singing music
Playing music
Listening to music
Moving to music
Discussing lyrics
4. Medication-Assisted Treatment
Medication-assisted treatment is a common part of treatment plans to help patients safely detox from drugs and/or alcohol. The medication mitigates most difficult side effects of withdrawal, so the patient doesn't feel tempted to use just to get rid of the withdrawal symptoms.
One study found that medications were integral to nearly 80% of detoxifications.
Medication-assisted treatment works by:
Substituting the drug with another opiate: When another opiate replaces the opiate the patient has an addiction to, it activates the same receptors in the brain without producing the desired effect. This effectively reduces withdrawal symptoms without creating a new addiction.
Using an opioid antagonist: Opioid antagonists are also used during medication-assisted treatment to block the receptors that the addictive drug activates. This means that even if the person acquires the addictive drug, it won't produce the high or sedation they were looking for.
Some medications commonly used in substance abuse treatment include:
Methadone, buprenorphine, and naltrexone are FDA-approved medications for opiate use disorder. They work by targeting the same areas of the brain that heroin and morphine affect to suppress withdrawal symptoms and relieve cravings. Naltrexone works by blocking the effects of opioids at their receptor sites in the brain, reducing the urge to relapse.
The FDA also approves Naltrexone, acamprosate, and disulfiram to treat alcohol addiction.

Acamprosate has been shown to reduce long-lasting withdrawal symptoms, including anxiety and insomnia. This medication is often used in patients with severe addictions.
Disulfiram works by interfering with how alcohol breaks down in the body. When someone on this medication drinks, they experience unpleasant side effects, including nausea, flushing, and irregular heartbeat.
Medication-assisted treatment has been proven effective at significantly decreasing the risk of relapse and preventing overdoses. In fact, research shows that more than 90% of medication-assisted treatment patients maintain sobriety and pass the two-year mark. 
Zinnia Health Can Help
Are you ready to break free from the grips of addiction? We're here to help. We welcome anyone who needs our help and guidance on the path to healing. Our commitment to our patients and their communities is delivered by best-in-class providers, with consistently better outcomes than the national average.
Contact us today at (855) 430-9439 to learn more. We specialize in mental health and substance use disorders and can offer you the recovery support you're looking for.