Addiction hotlines can be accessed from anywhere and at any time of day, making them a convenient resource for individuals seeking help for drug or alcohol substance abuse in New Jersey (NJ).
What Are the Addiction Hotlines and Helplines for New Jersey?
Below is a list of three free 24/7 helplines for this wanting help in New Jersey for a substance abuse disorder.
| Organization Name | Telephone Number | Text Number |
| --- | --- | --- |
| ReachNJ | (844) 732-2465 | None |
| IME Addictions Access Center | (844) 276-2777 | None |
| Zinnia Health | (855) 430-9439 | None |
These telephone numbers listed are free of charge to call for residents from New Jersey, the Garden State, to call.
Find the location that works for you.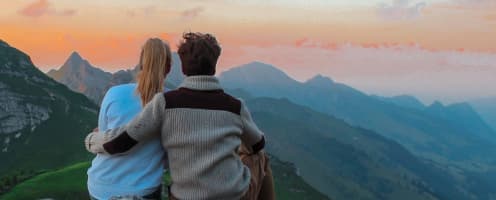 Ready to get help?
(855) 430-9439
Why call us?
VIEW OUR TREATMENT CENTERS
List of Free New Jersey Addiction Helplines
ReachNJ
ReachNJ offers free 24/7 central call-in line for New Jersey residents looking for help for them or a loved one with a substance use disorder (SUD).
According to their website:
"Each call to ReachNJ is answered by a live person in the first 30 seconds. Trained staff will screen callers to identify their exact needs, are able to provide referrals to supportive services and a seamless connection to a local treatment provider. ReachNJ serves NJ residents of all ages regardless of insurance status or ability to pay."
IME Addictions Access Center
IME Addictions Access Center offers a free 24/7 drug and alcohol addiction hotline for NJ residents. It is a free service offered by Rutgers University Behavioral Health Care.
Zinnia Health
Zinnia Health offers a free 24/7 helpline so you can speak to a qualified support agent who understand the issues with drug and alcohol addiction.
Zinnia Health is a service that offers drug and alcohol rehab centers nationwide. We can help you find the nearest substance abuse treatment program near to you in NJ.
Zinnia Health has helped thousands of people across the country recover from drug, alcohol, and mental health disorders.
How Bad is Substance Use Disorder in New Jersey?
We shared 2020 alcohol-related death stats:
861 deaths (up 68.8% from 2000)
9.7 deaths per 100,000 people (up 59.0% from 2000)
2020 state population: 8,882,371 (up 5.6% from 2000)
Also according to recent reports, alcohol-related hospitalizations and deaths have increased in New Jersey during the COVID-19 pandemic.
Additionally, alcohol-related fatalities increased by 21% on New Jersey's roads in 2021 compared to the previous year, with driving while intoxicated listed as a contributing factor in 210 of the state's 667 deadly crashes in 2021. However, it is important to note that these statistics only cover a specific time period and may not be representative of overall trends.
The state has also been affected by the opioid epidemic, with law enforcement taking a strategic approach to address the issue.
There is a proposed bill to track deadly car crashes caused by cannabis impairment.
A recent report by the CDC shows an increase in drug overdose deaths among adolescents in the United States, including New Jersey.
However, there is some relief from the opioid epidemic, as New Jersey is on pace for its lowest number of suspected drug overdose deaths in three years.